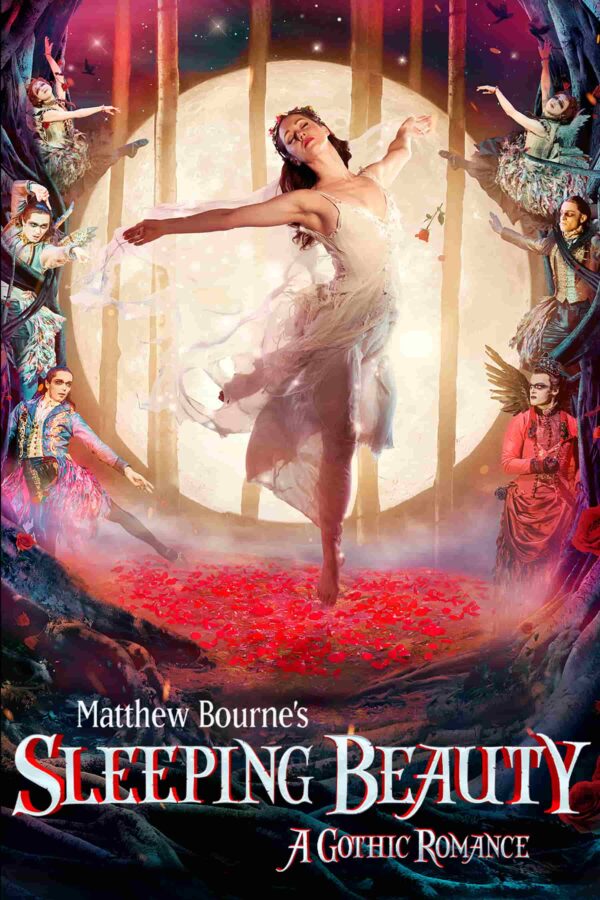 Matthew Bourne's
Sleeping Beauty
Matthew Bourne's haunting scenario is a gothic tale for all ages; the traditional tale of good vs evil and rebirth is turned upside down, creating a supernatural love story that even the passage of time itself cannot hinder.
Perrault's timeless fairy tale, about a young girl cursed to sleep for one hundred years, was turned into a legendary ballet by Tchaikovsky with choreographer Marius Petipa in 1890. Bourne takes this date as his starting point, setting the Christening of Aurora, the story's heroine, in the year of the ballet's first performance; the height of the Fin-de-Siecle period when fairies, vampires and decadent opulence fed the gothic imagination.
As Aurora grows into a young woman, we move forwards in time to the more rigid, uptight Edwardian era; a mystical golden age of long summer afternoons, croquet on the lawn and new dance crazes. Years later, awakening from her century long slumber, Aurora finds herself in the modern day; a world more mysterious than any fairy story!
Matthew Bourne's Sleeping Beauty premiered in 2012, and was the fastest selling production in the company's history. Created for New Adventures 25thbirthday celebrations, it completed Matthew Bourne's trio of re-imagined Tchaikovsky ballet masterworks that started in 1992 with Nutcracker! followed up, most famously, in 1995 with the international hit Swan Lake.
This dazzling production has won the hearts of thousands and smashed box office records across the UK and at Sadler's Wells. Its USA premier in 2013 prompted Joan Acolella of the New Yorker to hail Bourne as 'the most popular choreographer of theatrical dance in the Western World' and the New York Times said 'This is Bourne at his best – a masterful storyteller.'
The production also won three Los Angeles Drama Critic Awards and the Ovation Award for Best Production.
Visit this website for production shots and general information about the show.