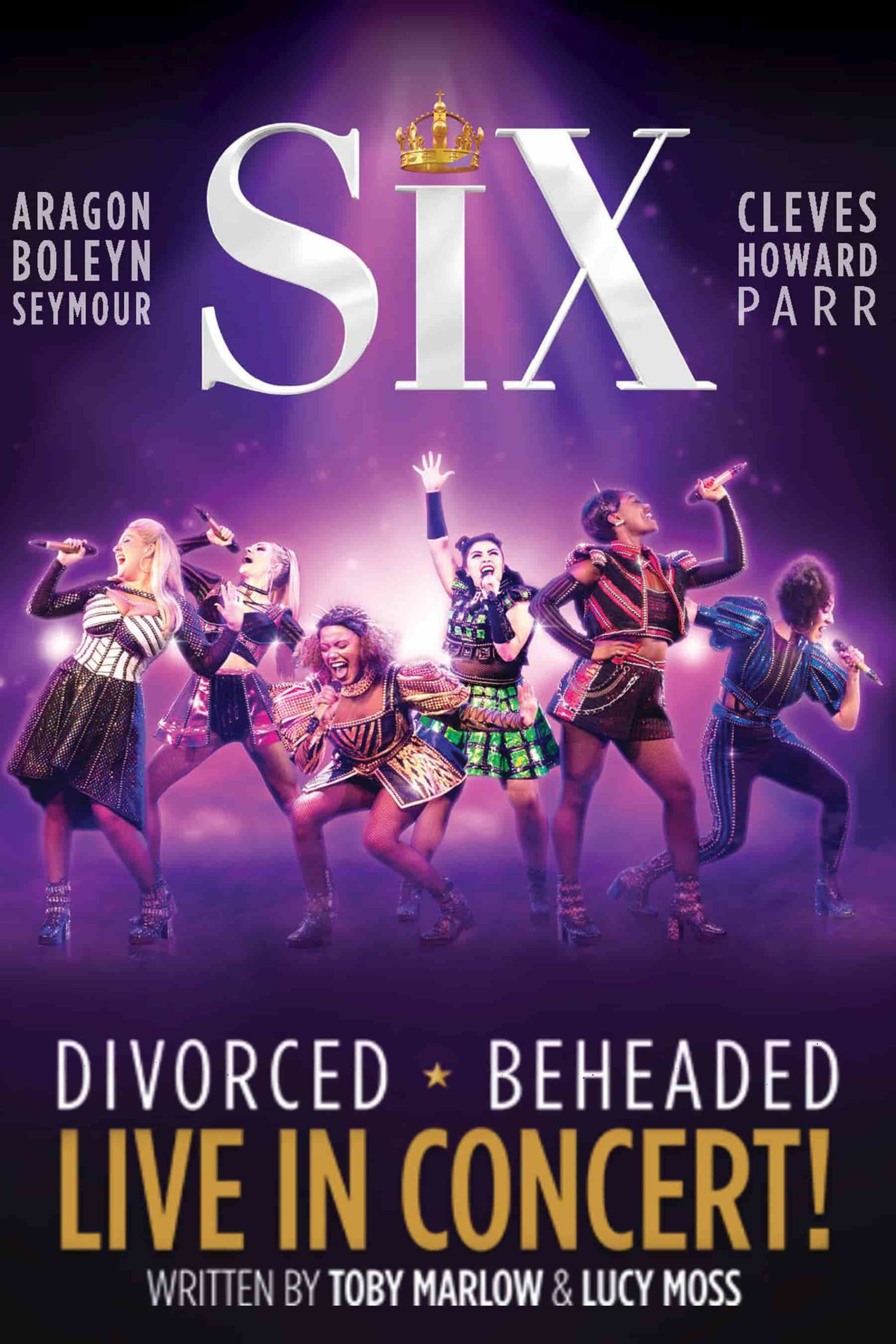 SIX
Divorced, beheaded, died, divorced, beheaded, survived.
All this time
They've been just one word in a stupid rhyme
So they picked up a pen and a microphone
History's about to get overthrown. 
SIX, 'the most uplifting piece of new British musical theatre' (✭✭✭✭✭ The Evening Standard) is the phenomenon everyone is losing their head over!
Critically acclaimed with a spectacularly successful studio album adored on playlists across the globe, The New York Times royally decreed that SIX is 'pure entertainment'! Boundary-pushing, genre-redefining' (The Australian) and is 'a total blast' (Chicago Tribune).
This sell-out intoxicating Tudor take-off is on tour!
From Tudor Queens to Pop Princesses, the six wives of Henry VIII take to the mic to tell their tales, remixing five hundred years of historical heartbreak into an 80-minute celebration of 21st century girl power. These Queens may have green sleeves but their lipstick is rebellious red.
Visit this website for production shots and general information about the show.
This production will be available for touring from February 2023. Please contact us for further information.