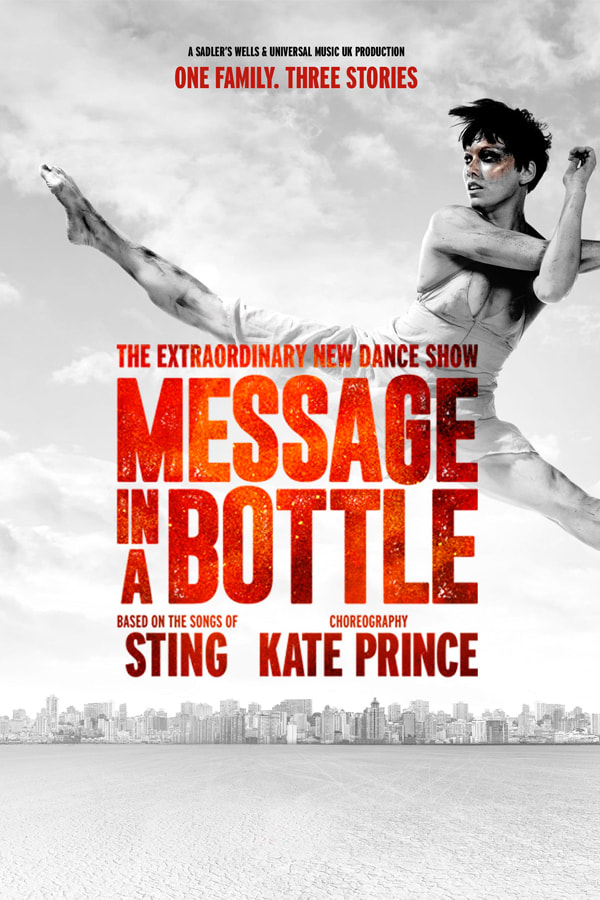 Message In A Bottle
Sadler's Wells and Universal Music UK present a spectacular new dance-theatre production by triple Olivier Award nominee and choreographic game-changer, Kate Prince.
Message In A Bottle is set to and inspired by the iconic hits and evocative lyrics of 17-time Grammy Award®-winning artist, Sting and includes many of his most beloved songs, "Every Breath You Take," "Roxanne," "Walking on the Moon," "Fields of Gold," "Englishman In New York," and "Shape of My Heart" amongst others.
This is the latest stage work from Kate Prince, whose renowned narrative choreography includes West End theatrical hits Some Like it Hip Hop, Into The Hoods, Sylvia, and Everybody's Talking About Jamie. The production comprises contemporary and hip hop/street dance styles with breaking, locking and popping and features the astonishing talents of dance storytelling powerhouse, ZooNation: The Kate Prince Company.
The story of Message In A Bottle was initially inspired by Sting's "Desert Rose." When a village alive with celebrations suddenly comes under siege, everything changes forever. Three parted siblings, determined and daring, step out on their own extraordinary adventures. This uplifting and poignant tale reflects on salient global tropes including displacement, immigration and survival (which are echoed in Sting's lyrics, 'an SOS to the world') with high-energy footwork, uplifting set pieces and breathtaking athleticism, creating heartfelt entertainment with broad-ranging appeal.
The music in the production is from Sting's world-famous songbook, featuring both his classic hits and his newest tracks, including many from his most recent album "My Songs."
Visit this website for production shots and general information about the show.